Captiva's Superior Shingle Installations
Shingles are more than just a protective layer for your home; they're a statement of style, a reflection of quality, and a testament to durability. At Captiva Roofing, we bring the art and science of shingle installation to the forefront, ensuring homes across Southwest Florida not only stand strong against the elements but also radiate elegance.
Why Opt for Shingle Roofing?
Versatility: Shingles come in a variety of colors, styles, and materials, allowing homeowners to customize their look.
Durability: Modern shingles are designed to withstand harsh weather conditions, ensuring longevity.
Cost-Effective: Shingle roofing offers a balance of affordability and durability, making it a popular choice for many homeowners.
Easy Maintenance: Shingles are relatively easy to repair or replace, ensuring hassle-free upkeep.
Energy Efficiency: Certain shingle types can reflect sunlight, reducing heat absorption and lowering energy costs.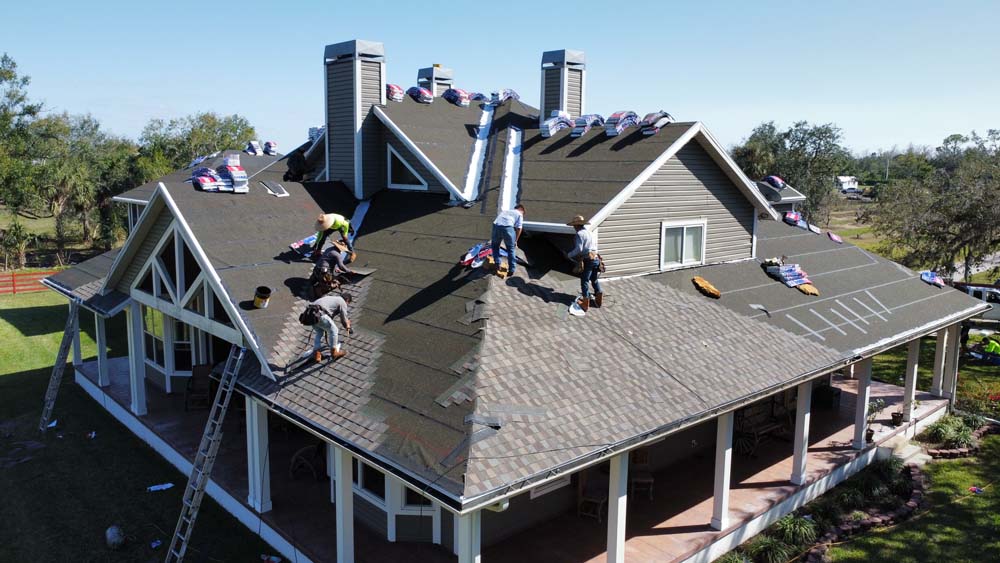 Captiva Shingle Installation
Material Selection: From asphalt to wood, we guide you through the myriad of shingle options available.
Precision Installation: Our seasoned team ensures each shingle is perfectly placed, guaranteeing optimal performance.
Quality Check: Every installation undergoes a rigorous inspection, ensuring it aligns with Captiva's gold standard.