Fully Licensed + Insured #CCC1334015
Captiva Roofing LLC, has years of experience and locally founded by fellow Florida Gulf Coast University alumni. With a passion and background in construction, engineering and business, Martin and Rich seized an opportunity to make an impact in one of the fastest growing regions in the nation, southwest Florida. Throughout college and post-graduation, the two founders and owners have worked hands on in all realms of the construction industry, including residential and commercial roofing, renovations, high-end home design and building, club-house expansions/renovations and multi-family construction. 
Residential Roofing
Ready for your roofing project? Captiva Roofing is here to help. We're a local business built on strong customer relationships and dedicated service, not just chasing storms. We focus on delivering quality roofing tailored to your needs.
Commercial Roofing
Ready for your roofing project? Captiva Roofing is here to help. We're a local business built on strong customer relationships and dedicated service, not just chasing storms. We focus on delivering quality roofing tailored to your needs.
Fast and Free
Roofing Estimate
Hear From Our Happy Customers
Pam Hester
Gutter repairs, Roof repair for storm & wind damage
They were professional, courteous and finished in a timely manner, keep me updated & communicated thru the entire process. Would more than highly recommend Mike and his team. Thanks again Mike!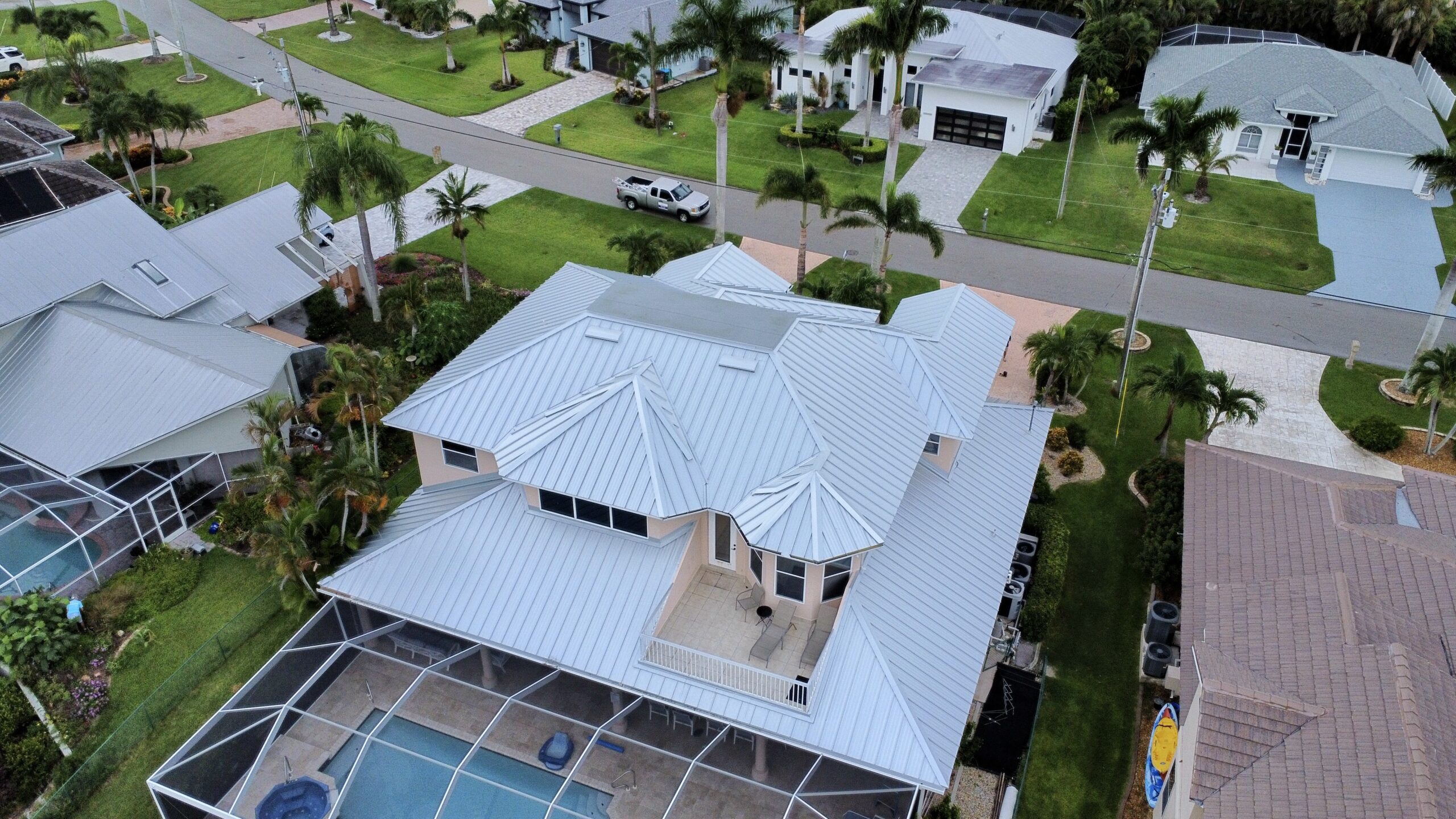 Silvia Lewis
Roof Replacement
My husband and I had the pleasure of working with Captiva Roofing for our house roof, and I couldn't be happier with the results. They were impressively quick, responsible, and highly professional throughout the entire process. I want to give a special shout-out to Troy, whose exceptional customer service truly made the experience even better. I highly recommend Captiva Roofing for their outstanding work and excellent service!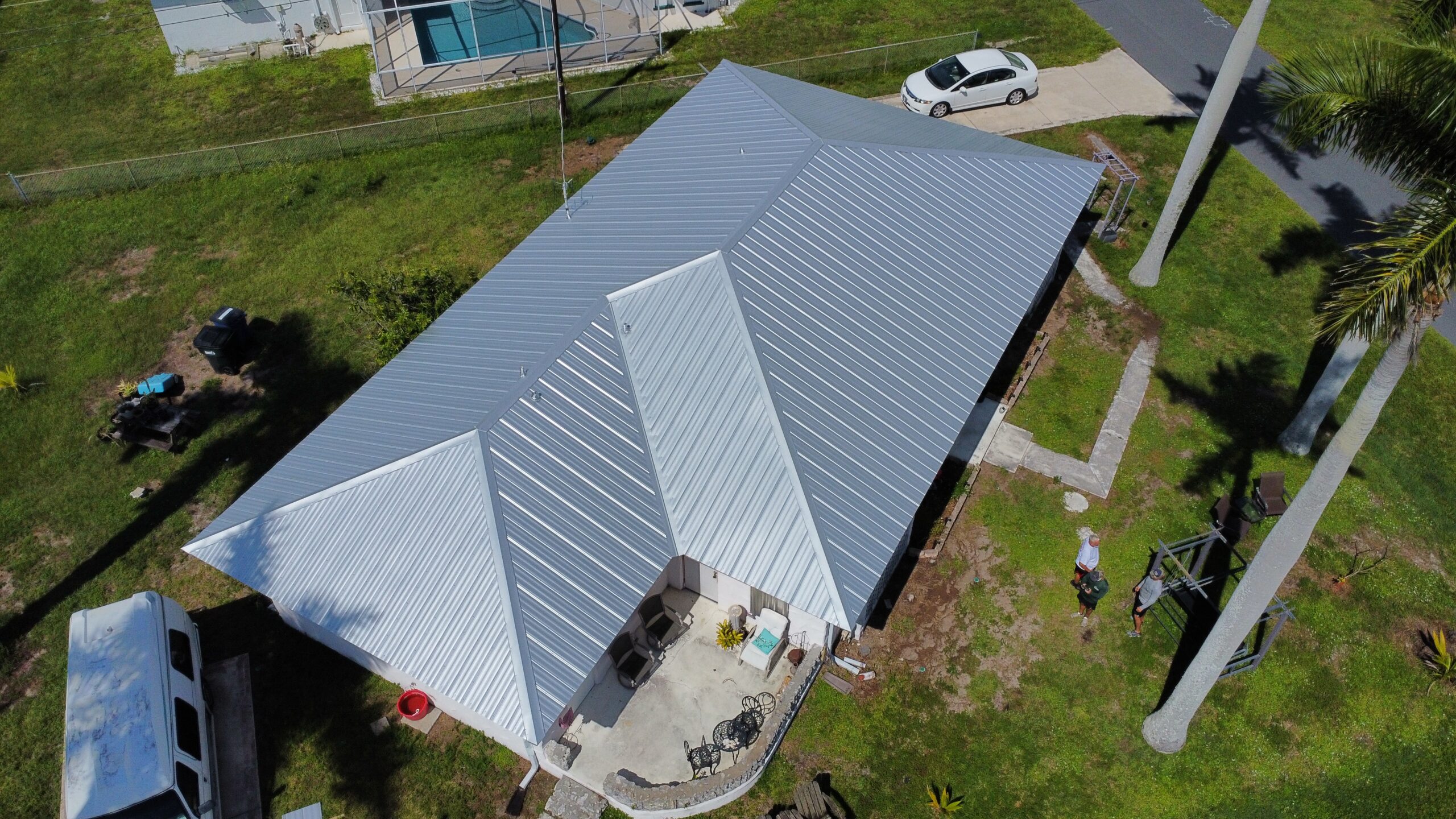 Brandon P
Roof Replacement
Captiva Roofing was amazing after Hurricane Ian. Niko, our salesman was with us every step of the way and worked together with our insurance company to get our roof fixed right the first time. Unlike other roofing companies after the storm who take your money and don't call, Captiva and Niko were always available to answer any timeline questions. When Niko said the materials would be delivered on a certain day, they showed up on time and were installed on time. I would highly recommend Captiva Roofing for any roof need.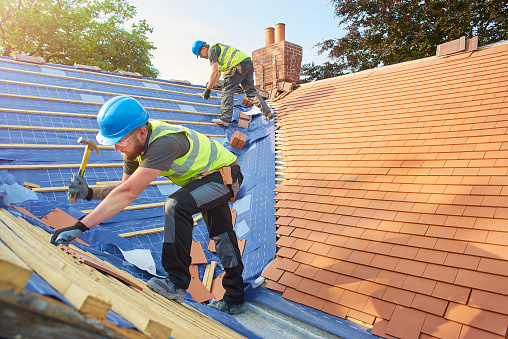 Installing a roof is a pivotal phase in constructing a new residence or updating a deteriorating one. Correct installation guarantees longevity and safeguards against the elements. Consistent roof maintenance is vital to uphold a building's structural soundness and avert issues like water infiltration, leaks, and associated risks.
Replacing a roof entails taking off the current covering and setting up a fresh one, usually when the former roof is irreparable or has outlived its expected life. This substantial investment not only enhances the property's value but also ensures prolonged security.
A roof inspection involves a thorough assessment of a roof to pinpoint damages, leaks, or looming issues that might necessitate repairs or upkeep. Regularly inspecting your roof is paramount to guarantee the durability and safety of a building's roofing structure.
Gutter installation entails fitting gutters along a building's roof edge to channel rainwater away from its foundation. When gutters are correctly installed, they safeguard against water-induced harm and soil erosion, extending the longevity of both the roof and the building's foundation.
Soffit repair involves mending the underside of a building's roof overhang that joins the external walls. Correctly addressing soffit issues guarantees optimal ventilation, thwarting moisture accumulation and safeguarding the roof deck, shingles, and attic space.
Shingle installation entails affixing roofing shingles atop a building's roof structure to shield it from the elements. Precise shingle placement requires aligning the shingles accurately, securing them firmly, and sealing them to ward off potential water breaches and subsequent harm.
Metal roofing involves setting up metal panels or shingles atop a building's structure. These metal roofs stand out for their longevity, energy efficiency, and reduced maintenance needs in comparison to conventional roofing solutions.
Tile installation is a roofing option that involves placing clay or concrete tiles on a building's roof. Tile roofs are durable, fire-resistant, and provide excellent insulation. Proper installation is crucial for ensuring the weight of the tiles is evenly distributed and that the roof structure can support the weight.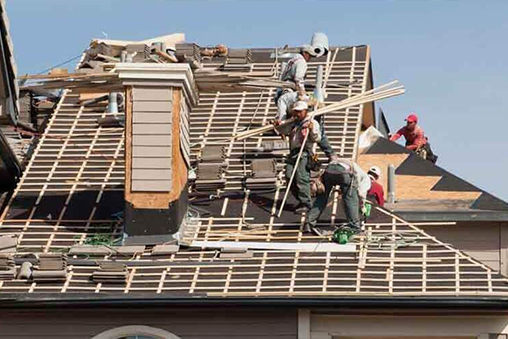 Roofing for new constructions entails fitting a fresh roof on a building under construction. This task demands meticulous planning and synchronization with other construction disciplines to guarantee the roof's precise and timely installation, given its pivotal role in the building's overall framework.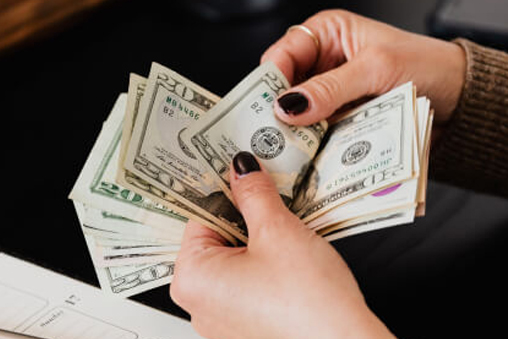 We offer complimentary roof estimate at no charge or commitment to the client. We empower our customers to gauge the financial implications of the project and make well-informed choices about their roofing requirements.
Our storm damage specialist roofing service offers immediate roof repair and restoration after a storm or natural catastrophe. I and my team are skilled at rapidly assessing the damage and putting in place temporary or permanent solutions to prevent further deterioration to the building's framework.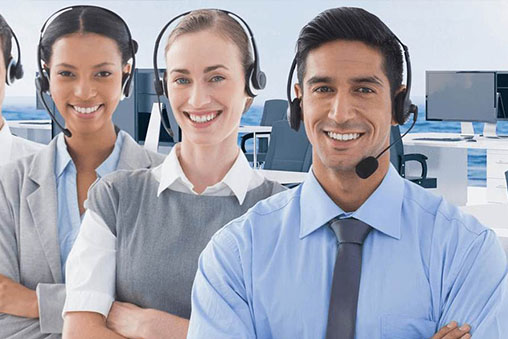 Please contact to learn more about our various roofing services, schedule appointments, request quotes or estimates, and discuss specific roofing needs.
Fast and Free Roofing Estimate
All our crews are in-house, technical and skilled looking to surpass your needs. We will be with you from the very beginning and through-out the whole process to ensure a seamless and pleasant experience.